The Research Study PI, Dr. John Kalule addresses stakeholders during the meeting on 9th March 2013 in the AVU Conference Room, College of Education and External Studies (CEES), Makerere University.
Lack of extensive reading is one of the reasons individuals find academic writing burdensome. Whether it is writing an essay or a dissertation, every academic document demands adequate research. This is one of the reasons presented for poor academic writing, during a stakeholders' inception and consultation workshop ahead of the start of a research study titled, Writing Right: Enhancing academic writing and research among post graduate students in public universities in Uganda.
The study, which aims at establishing the attitude of students on academic writing and research skills, is spearheaded by Dr. John Kalule of the School of Education, College of Education and External Studies (CEES). The study also seeks to establish lecturers' perception of students' scholarly writing as well the influence of university support on students' academic writing. The study seeks to establish interventions that aim at improving academic writing by students.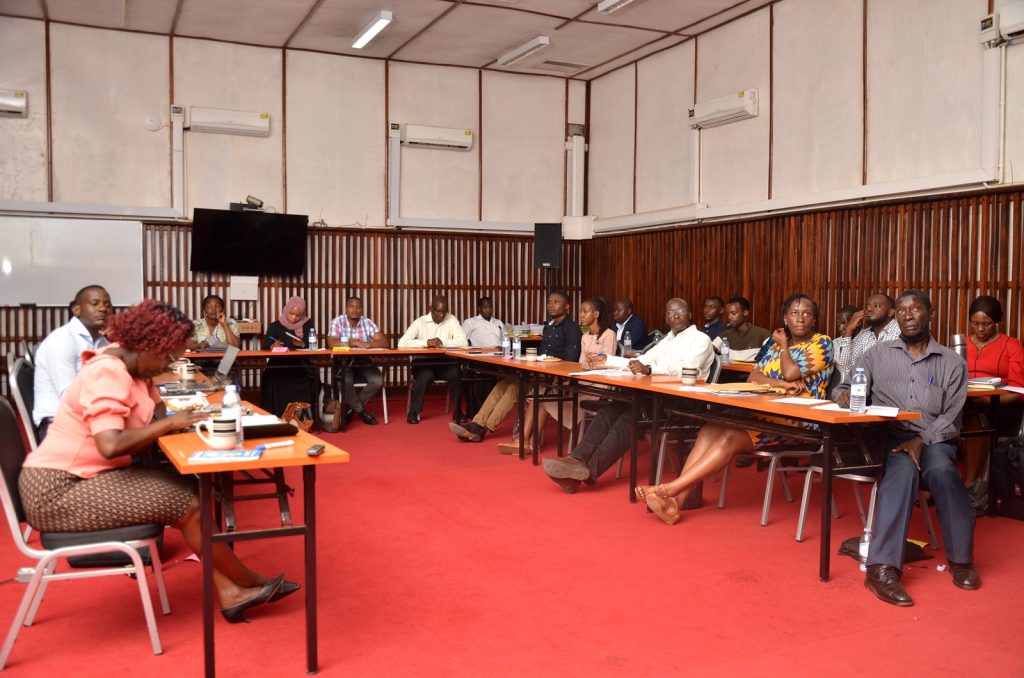 During a stakeholders meeting held on March 9, 2023 in AVU room, Makerere University, the participants shared their views on the subject matter. The staff shared some of the challenges they encounter with students' writing. Some of them include a poor reading culture, plagiarism, language editing, content organization, choosing the right methodological approach among others. The students also shared their difficulties with scholarly writing. Majority find that it is not appealing while some others find it a complex activity. Other students cited lack of access to reputable data bases and the internet failure. Others cited supervision challenges.
The participants were advised on things they can do to be able to improve their writing skills. Dr. Kalule advised students to read extensively on both topics in their field and those that fall outside their area of expertise. He advised the students to seek out and work with experienced colleagues, talk to others about their academic writing and publication experiences, ask questions and attempt to review papers of senior colleagues. This he said is one of the best hands-on way to learn what makes a great writer and what doesn't.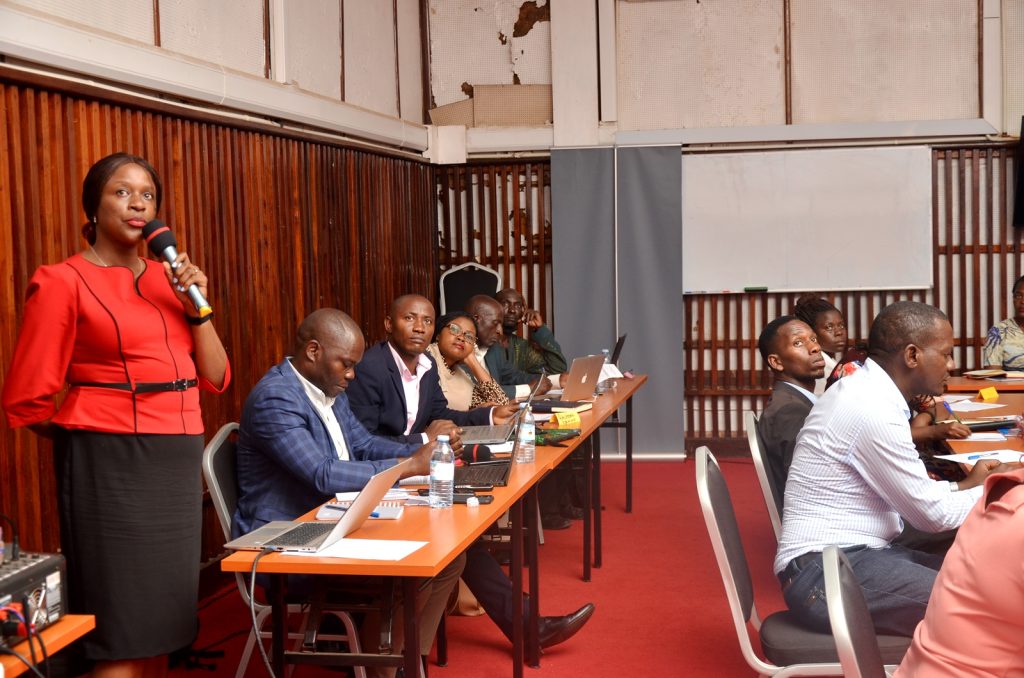 He also shared some elements of academic writing which include clear organization, word choice, tone, citations, arguments developed with evidence and the structure of the argument.
At the end of the study, the research team hopes to come up with short training courses in form of continuous professional development on academic writing and research for students and academic staff, manuals on academic writing and web-designed application in academic writing and research.
The workshop in AVU room attracted staff and students of Makerere and Kyambogo University. Similar engagements will be done in Busitema, Gulu and Kabale University.
The research team
Dr. John Kalule – PI
Dr. Dorothy Sebbowa – Co PI
F. Ssali – Team member
Dr. Edward Masembe – Team member
J. Mwebaze – Team member