Makerere University through the Makerere University Research and Innovation Fund (Mak-RIF) is set to impart soft skills in all Police Officers in Uganda.
The idea is in a bid to strike a balance between the hard skills and soft skills in their police work.
While presiding over a training workshop in Bwebajja last week, Dr. Badru Musisi, the Principal Investigator in this project dubbed, "soft skilling initiative for effective community policing" said, the project came in the wake of the public outcry concerning surging police brutality which was manifested in form of news and torture pictures which went viral on social media.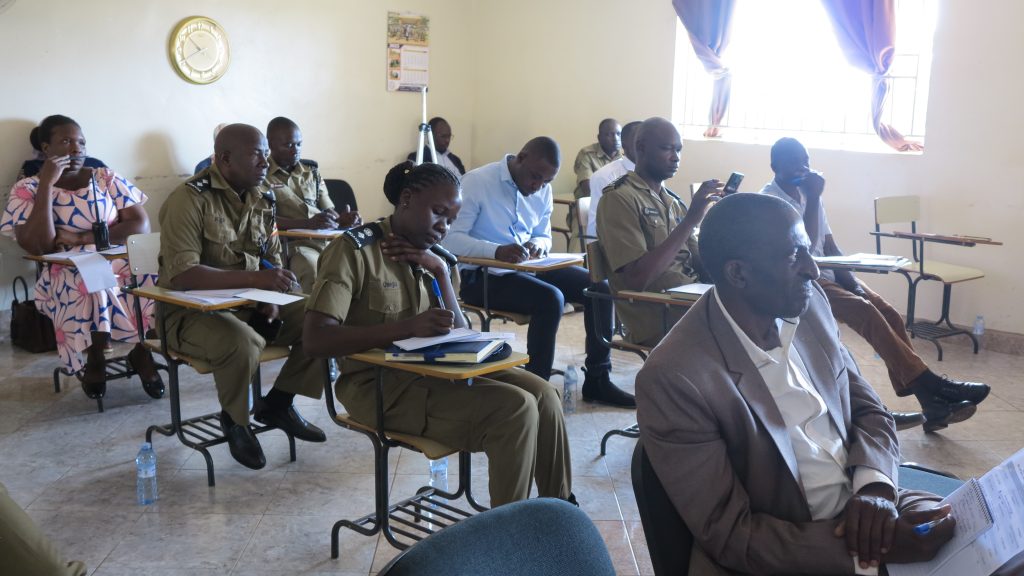 The project he revealed, is expected to be rolled out next year.
"There was a growing disconnect between the police and the Wananchi. The idea of community policing is for police to work hand in hand with the community to keep law and order." He said, during a Police officer's training workshop held at the Senior Police Command College in Bwebajja.
He said when Makerere University tasked him to write projects that fall under the government priority areas, one of the priority areas was about defense, security and peace.
"We expect to have community friendly, wananchi friendly and people friendly police officers in the country. It is going to improve the image of Uganda police and the cooperation between the police force and the communities," Dr. Musisi added.
Dr. Musisi said they will be training police officers in the training schools and colleges, who will then pass on the skills to the cadets across the country.
He revealed that the whole project will cost more than Shs.700m to traverse all the stakeholders needed.
Senior Superintendent of Police (SSP) Grace Mutono, Director staff at the Senior Police Command College, Bwebajja said the soft skills will help to establish a good relationship between police and the public.
" We hope for a free flow of information. There will be handling of criminality with a lot of ease. Where a police officer does not use soft skills, it becomes hard because they will use a hard lined approach only," he noted.
Prof. Christopher B. Mugimu, CO-Principal Investigator of the project said this will change the mindset of people and bring them closer to the police. And it will ease handling of sensitive issues with a lot of professionalism.