Dr. Dorothy Kyagaba Ssebowa, College of Education and External Studies (CEES), Makerere University and Sloane Lab Community Fellow delivering the lecture.
The Centre for Teaching and Learning Support, CEES in collaboration with the University College London, UK organized an Educational webinar entitled: Omissions in Sloane's Jamaican collections: African slave trade and modern slavery building shared futures. The webinar held on 28th July, 2023 saw over 40 participants; lecturers, students from Makerere University and other Public and Private universities engaging in debates on addressing contemporary challenges as such Modern Slavery.
The Educational webinar was spearheaded by Dr. Dorothy Sebbowa and panelists; Dr. Mary Kakeeto and Dr. Zaid Sekitto all from Makerere University.
Dr. Dorothy Kyagaba Ssebowa who is a Sloane Lab Community Fellow began the webinar with a citation from William Wordsworth who once said: 'Let us learn from the past to profit by the present, to live better in the future.'
Dr. Kyagaba noted that, Sir Hans Sloane (1660-1753) was a significant historical figure of the 18th Century who collected artifacts (flora& fauna) from Jamaica on the enslaved Africans during the Transatlantic Slave trade. Upon his death in 1753, Sloane bequeathed his collections which laid the foundations for the establishment of the world's first free national and public museum, the British Museum. That is why his role as a pioneer cataloguist is remembered in museum, archival research and history education scholarship. Dr. Kyagaba argued that, although Sloane frequently included information about how locals such African Slaves used objects, herbal medicine, cultural and life experiences, this information is not only filtered and interpreted through Western lenses, but it is often viewed and dismissed as misinformation substantiating superstitious practices. Additionally, the history of slavery and the experience of enslaved people in museum, archival and history education scholarship has been largely un-investigated with notable gaps and omissions as reflected in the Specialist Guide to the Sloane Jamaican Database. Using Sloane's guide as a key unit of analysis, the project examined the historicity and methodologies through the lens of Sloane's involvement in the local of Jamaica the African Slave trade and enslavement (previously ignored or marginalized histories).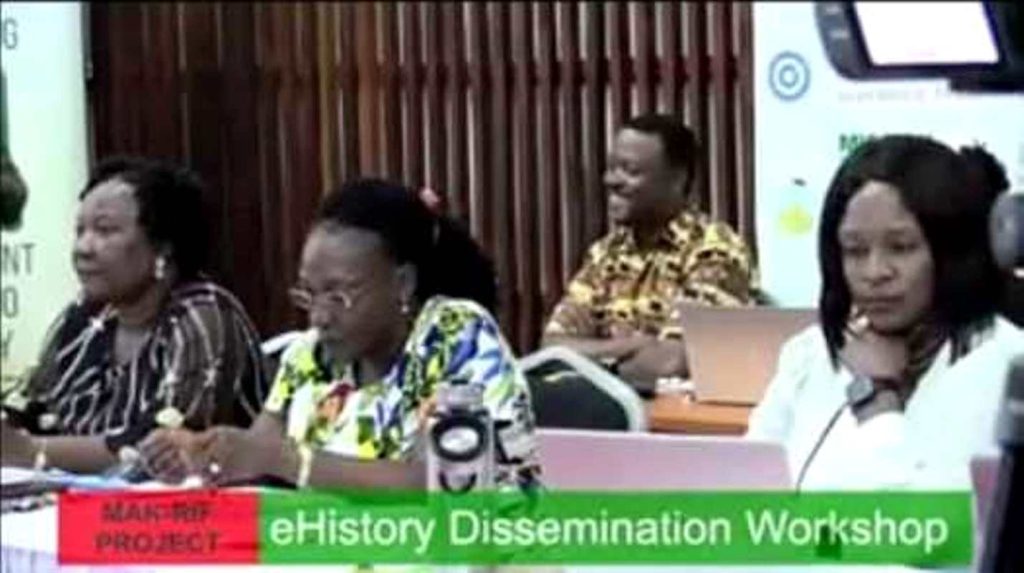 Okra and Kola Nut
To this end, two objects identified from Sloane's Herbaruim: Okra and Kola all from the West African origin. The rationale for obtaining the two plants/objects were transported by the enslaved Africans from Africa to America as during the Transatlantic Slave trade. They are catalogued as Sloane's Herbaruim collections 1687-89 (Natural History Museum, London). Okra particularly bears a West African name ' Okuru'. Okra is rich in vitamins B, C and it a source of lubrication among women.
Kola (Cola ntilida) from West African origin also bears an indigenous name 'Bichy'. During the Transatlantic slave trade, it was used as a herb and medicine for taking away poison. It is currently useful in different parts of Africa as a medicine, trading commodity and the nuts help the body to get rid of excess water. These plants attach significance to African plant knowledge transfer and medicines. Such local medicines have since been useful in managing COVID 19. Accordingly, Historical hermeneutics emphasizes the conversation, relevance between the past, present and anticipated future
Dr. Kyagaba in her study of Sloane's works found that Sloane does not recognize that plants such as Kola Nut and Okra were brought into Jamaica by slaves from West Africa during the Transatlantic Slave trade.
She contends that "although Sloane frequently included information about how locals such as African slaves used objects, herbal medicine, cultural life, and experiences, this information is filtered and interpreted through the Western lens. It is also often dismissed as misinformation substantiating superstitious practices."
Okra, as she discovered originated from west Africa and was called Okuru. It is to this day still being eaten as a soup in west Africa. Okra is rich in vitamins A and C, as well as antioxidants that help reduce the risk of serious health conditions like cancer, diabetes, stroke, and heart disease. Okra is also a good source of Magnesium.
The research speaks to a relationship between the past, the present and the future.
The other herb that was investigated was Kola Nut, which is also said to have originated from West Africa.
In Igbo Culture in Nigeria Kola Nut is the first thing to be served to a visitor as they believe that it symbolizes peace and shows one is welcomed in peace. It symbolizes peace, unity, reconciliation, integrity, life, fraternity, hospitality, goodwill and kindness.
Dr. Kyagaba said that there is an argument that non-European peoples may have served on projects of imperial medicine, but the full extent of their pharmaceutical and medical knowledge was concealed, ignored, and sometimes lost. This contribution by the slaves ought to have been documented, Dr. Kyagaba argues.
The researchers found that Sloane's writings were biased and prejudiced. The contribution of African slaves or their names were omitted from Sloane's catalogue and yet they had a big role to play in the civilization of the Americas.
Between 1517 and 1867, about 12.5 million Africans were forced into slavery. These Africans were purchased by Europeans and sold in the Americas for a profit. In spite of their contributions to civilization, there is not enough documentation of the same. Dr. Kyagaba in her submission called for documentation of these forgotten history. 'It is important for African historians to write and reconstruct and deconstruct history that has been given to us. Above all let the learners together with their teachers engage in a collaborative interpretation of the historical narratives presented to them.'
Dr. Kakeeto Mary a key panelist of the webinar joined the conversation and conceptualized Modern Slavery. She said that Slavery is not only historical, today over 50 million people are victims of modern slavery which is mainly affecting the Global South.
She defined modern slavery in a number of ways: when an individual is exploited by others, for personal or commercial gain. Whether tricked, coerced, or forced, they lose their freedom. That manifestations of modern slavery include but is not limited to human/child/drug trafficking, forced labour, debt bondage, force marriages, sex slavery among others.
Many people who joined the online discussion through the metimeter link chats agreed with Dr. Kakeeto that modern slavery exists in many countries citing the enslavement of Ugandans who travel to the Arab world in search of employment. 'Unlike the historical slavery, Modern slavery is disguised!'.
Additionally, Dr. Zaid Sekitto remarked that, youths are taken to the Arab world by labour companies that pay little or no attention to them, their health insurance once they get to the homes of their employers. That, the Business and Human Rights Resource Centre recently reported a family of a Ugandan lady that had allegedly been physically harmed by her employer in Saudi Arabia until her death. That, the most vulnerable groups are: women, young girls and children.
Discussants of the Webinar proposed solutions for addressing modern Slavery by calling on the government to create employment for Ugandans, enforce skills as reflected in the Competency based curriculum at the secondary level, empowerment, respect for cultures and women, create awareness and sensitization about the modern slavery and its ills, as well as implement anti-slavery laws and promote fair labor laws and practices.